Home Sweet Home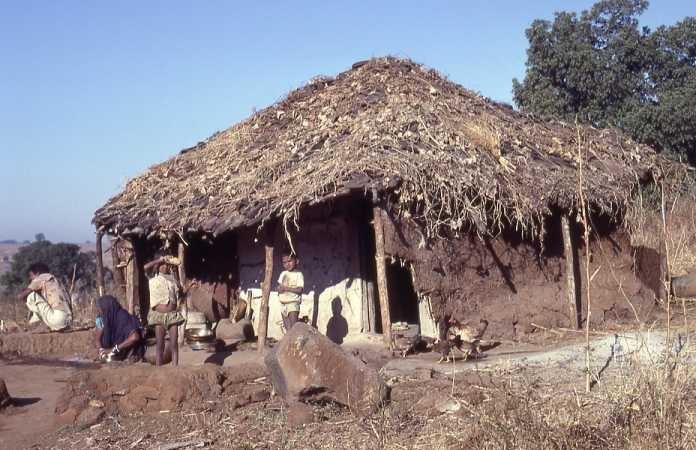 These two children demanded a ride on my bike, one on the crossbar and the other on the pannier carrier, came with me three hundred yards, and then ran back to the house laughing. Day after day after day...
Funny to think that they're grown up now.
This isn't exactly like the house in my wife's short story Suchita – it's got tiles under that vegetation on the roof – but it's very similar.