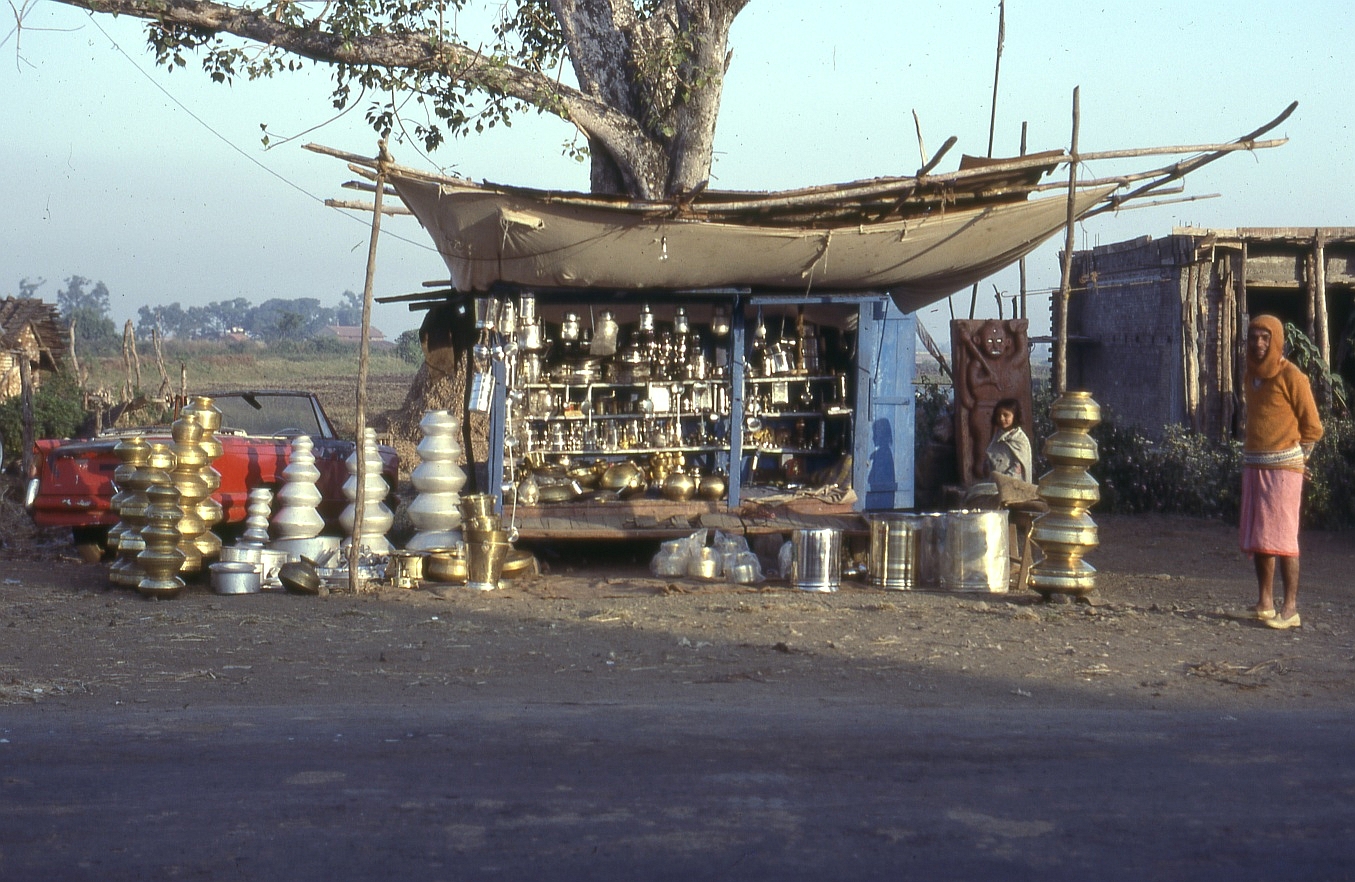 Pot and pan stall
In a small village in Central India, early 1984.
The young lady was often left on her own in charge. She could sell the aluminium items, but you had to wait for her dad to return if you wanted to buy anything stainless steel, brass or bronze. This was because aluminium was Rs.10 per kilo, sold by weight – the labour making the pans being negligible – whereas the other metals were more expensive, with difficult-to-calculate prices.
All the stock was simply stacked inside the rickety stall, and the wooden front closed and padlocked at night. There are such stalls all over rural India.
© 1984 Clive K Semmens
(2008) My friend Siddharth Surana says: A bright girl, I must say. We have a similar utensils and kitchenware shop back in Bikaner (my father runs it alone now). I, like my brothers, was often asked to look after the shop when father had to go for lunch or other work. My role was more of a 'watchman' than a 'shopkeeper' and as soon as a customer came, I'd shout for my father or mother: the home is just behind the shop. I somehow I never bothered to remember the prices and stuff, neither my parents forced me to... I could however, sell some small wares priced per piece like fork, broom etc.
This shop seems to enjoy quite decent sales looking at the variety and inventory of the utensils.
Sid has a blog, well worth reading.
©Clive K Semmens 1983-2008